⚠️Attention! Keep reading if you want to learn Italian the FUN way...
A riveting story that's going to get you to a solid B1 level in Italian
Be among the first to secure your copy of "La storia di Italo" and unlock an exclusive price that will never be available again.
Does this sound familiar?
If you've ever...
felt the frustration of trying boring methods to learn Italian without achieving a solid foundation in the language;


Invested countless hours slogging through mundane textbooks;


Wasted money on uninspiring grammar-focused classes that failed to spark your enthusiasm;


tried to learn something from boring, lifeless smartphone apps, and failing;


 ...then this is the breakthrough you've been longing for.
I've walked the same path, facing the hurdles of language learning firsthand.
 I've encountered ineffective methods during my own educational journey, be it in school, language institutes, or with uninspiring resources. 
Just like you, I understand the disappointment and frustration that often accompany such experiences.
The problem with traditional language education
In 2023, language learning has evolved, yet many still struggle due to ineffective methods. Traditional schools, language courses and apps too often stick to the same outdated, grammar-focused approach.

Even in our digital age, countless online courses, apps and programs keep relying on ineffective grammar-based methods. While the format may be different, the underlying approach remains unchanged.

Consequently, countless learners miss the chance to establish a solid foundation in Italian, and thus:
resort to English or never get to interact with Italians at all;


deprive themselves of incredible cultural and life experiences;


feel they're stupid or not "talented" enough.
It doesn't have to be like this.
But aren't beginner materials supposed to be boring?
You might have heard countless times that activities like "watching movies and reading books" are the best ways to learn a language.

That is true. However, to get the most out of these experiences, a solid language foundation is essential.
Does that imply enduring tedious beginner materials before reaching the exciting content?

No, I don't think that's necessarily the case.

What if we could infuse beginner materials with the same principle of storytelling and compelling input, making language learning more enjoyable and effective right from the start?

That's what we did. And why we think La Storia di Italo is great.

By immersing yourself in an exhilarating narrative, you'll effortlessly absorb the Italian language in a natural and intuitive way.
Here is why learning through stories is actually far more effective than traditional learning methods:
captivated from the start.

🤩

  The desire to uncover what happens to Italo and the other characters next will keep you motivated and eager to continue your language learning journey;


emotion-fueled memorization 🧠 Emotions play a vital role in memory retention, including language learning. "La Storia di Italo" is an incredibly emotional tale that enhances your ability to memorize words, phrases, and structures effortlessly;


contextual learning 📖: Say goodbye to word lists and meaningless grammar. In this immersive story, you'll encounter language elements within meaningful contexts (which is also great for memorization) allowing to improve comprehension, and develop an instinctive feel for Italian.
Get it before May 31st at the best price ever!
Also grab yourself English translations as a limited-time bonus
The best and most fun way to learn a language
I thought language learning wasn't for me as I struggled  for eight years to learn French in school without being able to communicate effectively (or at all). All we did was learn the grammar, read boring, monotonous dialogues and engage in uninspiring activities.
But
...
Everything changed when I uncovered the power of immersing myself in  meaningful content when I started learning English, and doing so by exposing myself to compelling, comprehensible input.

I found joy in online forums, YouTube videos, songs, movies, tv shows. By embracing this approach, I absorbed the English language and made significant progress.
That's all great, but the "comprehensible" part was a problem at times. I was consuming content made for natives, which was a bit too difficultfor me at the time.

While I eventually managed to make progress because of my burning passion I would have really benefitted from a resource like "La Storia di Italo".

A resource that would have helped me to bridge the gap between overly simple materials and more engaging, intermediate-level content.
That's precisely why I've created this course for you.
Welcome to the captivating world of Italo Meyers✨
Picture yourself immersed in a riveting story of betrayal, mistery, crime, love, nostalgia.

The story of a man who's been lied to all his young life and has just been revealed a shocking truth by his mother...


– Italo, tu sei nostro figlio, ma io ed Harry… non siamo i tuoi veri genitori.

– Ok, è uno scherzo? – ho riso.

– No Italo, è una lunga storia, ma non è uno scherzo.


...and decides to go back to Italy on a quest  to meet his biological parents who sent him to the US during the war.

And once he arrives, a chain of unexpected events begins to unfold.

(I won't reveal any further details as I wouldn't want to spoil the plot twists that await you!)

A story so captivating you're going to want to keep listening (or reading).

A tale that not only entertains but also helps you reach a B1 level in Italian.

This is far from your typical "at the airport" or "at the pharmacy" contrived textbook dialogues (let's be honest, who ever cared about those anyway?!). Instead, it is an incredibly emotional and gripping story.

Sounds intriguing?
Stories are incredibly powerful learning tools: here's why
When you learn through well-written stories, something magical happens.
 The language becomes a means to explore a captivating story, following the path of relatable characters.


You're actually having fun, and the language takes a backseat.


Enter a world where the interest guides the learning, not the other way around.


Stories allow you to experience the language in context, effortlessly absorbing vocabulary, grammar, and cultural nuances along the way.
Is it all input and no grammar?
While the course primarily emphasizes comprehensible input, we have also included a dedicated section for grammar notes and exercises at the end of each chapter.

This ensures a well-rounded learning experience, allowing grammar enthusiasts to delve deeper into specific language structures.


Italian teacher and creator of the popular podcast and YouTube channel Podcast Italiano, has been a pioneer in online Italian education since 2016. Loves learning languages. Has co-created la Storia di Italo and played all of the male characters.
Loves languages and storytelling. Has collaborated with Podcast Italiano for years and has written the actual words in La Storia di Italo and has given her voice to some of the characters.
Featuring amazing guests!
We've partnered with some great guests with incredible voices to bring the characters to life even more.


---

Elissa Dell'Aera, famous Italian-Canadian youtuber and language enthusiast. She speaks Italian with near-perfection and has previous experience in the field of dubbing.
---

Irene La Preziosa, certified Italian teacher and content creator. Like Elissa, she has previous experience in the creation of audio materials for learners.

Visit her YouTube channel.
❤️ We think you're going to love this
We have poured our expertise, passion, and experience into creating a comprehensive course that combines linguistic principles with the power of storytelling and is going to help you reach the B1 level in Italian.

We have taken our original Storia di Italo story, that we had written a couple of years ago, expanded on it and made it so much better.

Our audience loved the original story but, alas, it was never finished and  left them hanging on a thrilling cliffhanger.
 When it came to create the continuation we thought:


"we could actually re-write season one as well and make it way better"


That's what we did and we're so proud of the result.

Check out a free preview of episode 1, complete with PDF file!


Enrolment closes on May 31st!
Buy the course at price that's not coming back + get yourself a bonus!
A riveting story spanning two seasons and 14 captivating chapters.

A world brought to life by a diverse cast of characters, portrayed by different individuals with distinct voices, enhancing the authenticity and engagement.

Audio files that go beyond narration, featuring sound effects and carefully curated music, enhancing the depth and realism of the narrative.

Written transcripts, enabling you to fully engage with the story at your own pace. Solidify your learning with the grammar notes and exercises at the end of every chapter

A glossary that's going to help you uncover the meaning of challenging words
Why you should buy now ⚠️
1. Exclusive Pre-Selling Period  with discount (ENROLLMENTS CLOSE ON MAY 31ST!)
Join us during this limited-time pre-selling period, where we invite you to be an integral part of our course creation process and give us valuable feedback. While we have already crafted the outline and plot of the story, we are now in the exciting process of bringing it to life.

As we develop the course together, you can take advantage of our special introductory offer. By acting now, you'll secure a significantly reduced price (€67 instead of  €97) that will never be available again.

Please note that we will be closing enrollments until the story is completed, which means that available spots are limited. 



2. Limited-time BONUS 1)! 

English translation of the story
 I truly believe in the power of immersing yourself in the story completely in Italian. However, as a limited-time bonus during this pre-selling period, you'll receive an English translation of all the chapters. 
It's my way of supporting your language learning journey. Please note that this bonus won't be available for free once the pre-selling period ends.



3. 

Limited-time BONUS 2)! 

Audio version without music and SFX!
As a second bonus you're getting the audio files without music and sounds effects so that, if you prefer, you can focus on our voices (only if you before May 31st).
The course
Listen to a preview of episode 1 right now!
Benvenuto/a! Alcune istruzioni

Capitolo 2 - L'apprendimento 🆕

Quando esce il prossimo episodio? / When is the next episode coming out?
About this course
€67,00

16 lessons

Around 80+ minutes of audio content
What if I don't like the course?
I have complete confidence that La Storia di Italo will exceed your expectations and will help you reach your desired B1 level in Italian in a fun way. However, I understand that everyone's learning preferences may vary. That's why I'm offering a 60-day 100% unconditional money-back guarantee.
Here's how it works: If, for any reason, you're not completely satisfied with the course, simply send me an email at info@podcastitaliano.com within 60 days of your purchase, and I will promptly refund the full amount of your payment without any questions asked.
Your satisfaction and success are my top priorities, and I want to ensure that you have absolute confidence in your investment.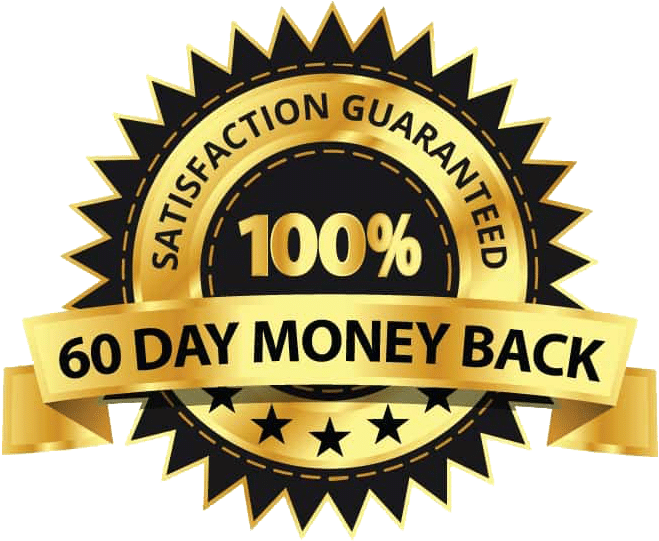 How does the pre-sale phase work?
After the pre-sale launch period (ending on May 31st), our plan is to release one lesson per week, consisting of an audio file a PDF and the English translation (for early buyers exlusively !). 

With a total of 14 lessons, we anticipate concluding the course by approximately August. While the exact timeline is still uncertain, we are committed to completing the course within the next 3-5 months. 

Once you have purchased the course, you will receive email updates about new episodes.

BUY NOW BEFORE ENROLLMENTS CLOSE DOWN ON MAY 31ST!
Here's what people said about the original version of La storia di Italo...
...and imagine what they'll say when they're gonna hear the much better new version!
Find more comments here. Just a word of caution, don't actually listen to the old version of Italo if you haven't already. The new version is going to be so much better!
...the joy and satisfaction of effortlessly expressing yourself in Italian, seamlessly navigating conversations with native speakers, and immersing yourself in the vibrant Italian culture with confidence.

Whether your goal is to communicate with Italian relatives, explore the breathtaking wonders of Italy, or simply expand your horizons, our course serves as your passport to reach a solid B1 level in Italian, providing you with a strong foundation in the language.

Where you go from there, it's up to you.

GET La storia di Italo before enrolments close on May 31st!


I've got a crazy bundle for you...
Get La storia di Italo, Fonetica Italiana Semplice (my pronunciation course) and my audiobook on how to get advanced for €200 (INSTEAD OF €334!). Only until May 31st!
Reviews of other products I've made
Student feedback
Eliseu, creator of the Lingocast podcast, talking about my pronunciation course Fonetica Italiana Semplice
Who is this course for?

This course is designed for individuals who possess a foundational understanding of the Italian language and aspire to reach a solid B1 level of proficiency.

What language is the course in?

100% in Italian, explanations included. We wanted to provide an immersive learning experience. There are English translations of the episodes as a limited-time bonus until May 31st.

Is there not explicit grammar instruction at all?

On the contrary, each PDF file accompanying the story includes some brief grammar notes. Nevertheless, the focus remains on the story itself, taking center stage.

Should I buy this if I speak no Italian?

If you have no knowledge of Italian you might if find it a bit too hard to start out with this course. If you have a limited or basic knowledge of Italian, this course is a perfect fit. That being said, if you speak Spanish or another Romance language, you may find it easier to comprehend the story with no prior knowledge of Italian. Simply gauge your understanding by listening to the preview lesson— if you can comprehend approximately 80% of the content, it's likely a suitable choice. If not, it's advisable to wait until you have an A1 or A1+ level.

Should I get if I already have an intermediate level?

Even if you already have an intermediate level of Italian proficiency, this course still holds value. The captivating storyline ensures an enjoyable experience, and you're still going to acquire new words and phrases, even with the easier content. Give it a try and see if it works for you.

Will the course expire?

No expiration date: the course is yours forever.

Can I access the course on multiple devices?

Of course! You can access the course materials on any device of your choice, whether it's a computer, tablet, or smartphone. The course content includes audio files and PDFs, allowing you to conveniently listen to the lessons and access the accompanying written materials from any device.

How is this course an improvement over the original Storia di Italo?

First of all, you're a true fan for knowing the original Storia di Italo :) Second of all, this new version features a better-developed story with improved writing. Enjoy better sound quality and immersive audio recordings. Access comprehensive materials like transcripts and a glossary. Plus, Season 2 continues the story that ended with a big cliffhanger in season 1...

How long are the episodes?

Between 5 and 10 minutes.
P.S.  Don't forget, this special pre-selling phase won't last forever. The discounted price (€67 instead of €97) and bonus translations are only available until May 31st! Act now to secure your spot and take advantage of this exclusive offer.
Embrace the power of story and unlock the doors to Italian fluency. Enroll before May 31st!
---

P. P. S Remember you can listen to the first chapter as a a free preview. I think it's going to give you a pretty good idea of what you can expect from La storia di Italo... check it out here
---
P. P. P. S. If you have any questions or need further assistance, don't hesitate to reach out to us at info@podcastitaliano.com. We're here to support you every step of the way